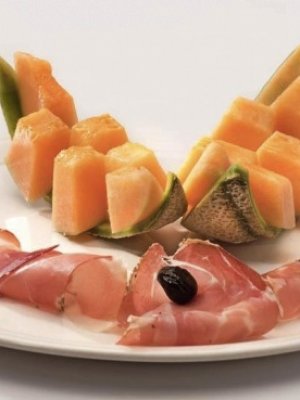 Melon with Ham
Ingredients:
1 Extra Quality Melon
100g of Parma Ham
100g of Cooked Ham
Directions:
Deseed the and remove the flesh from the rind of the melon; place 2 or 3 sliceds of each type of ham on the plate. Place the melon and serve cold. it is probably the easiest dish to prepare and the almost appreciated in summer season in Italy.
迎新優惠 - 你的第一次購物而全單滿港幣800元或以上, 就會得到50元的迎新折扣
你訂閱了嗎?
萬勿錯過Buonissimo的最新消息!
根據香港法律,不得在業務過程中,向未成年人售賣或供應令人醺醉的酒類。
Under the law of Hong Kong, intoxicating liquor must not be sold or supplied to a minor in the course of business.