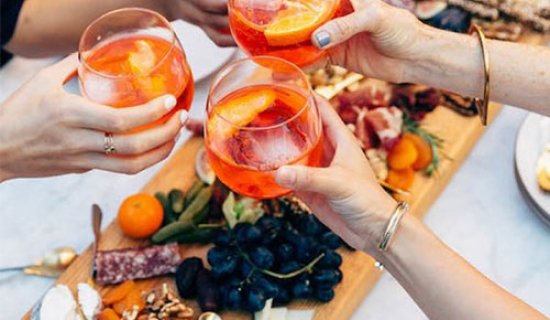 Private Chef Cocktail Party
---
Planning to throw a vibrant and easy going party? Entertain your guest with an Italian aperitivo style full of tasty canapes and excellent drinks Selection.
Cocktail Party Menu' (Singles Canapés Choice of 6 Items)

Cold canapés:
Grissini with Parma Ham - Focaccia with Mortadella - Tuna Creme, Aubergine Melanzane - Tomato - Mozzarella, Filo Pastry - Ricotta Filling - Anchovy Dip, Smoked Salmon - Caviar - Burrata Creme, Avocado - Orange - Olives, Avocado Roll - Japanese Scallops - Amalfi Lemon, Italian Sausage Roll - Puff Pastry - Rosemary, Porchetta - Bread Cracker - Basil, Oyster - Chorizo Oil - Caviar, Cold Cuts Selection, Cheese Selection, Bruschetta - Gorgonzola - Tomato, Grilled Scamorza - Truffle - Polenta Coin, Chicorée - Fennel Salad - Pecan Nuts
Hot Canapes:
Scallops - Egg Yolk Sauce - Green Olives, Fried Risotto Balls - Manchego Creme, Beef Cheek - Cremolata - Zucchini - Mint, Lobster Medaillon - Anchovis Mayonnaise - Crispy Rice, Stuffed Paccheri - Pork - Ricotta, Crispy Polenta - Smoked Tuna - Parmesan, Risotto with Lemon - Caciocavallo, Zucchini Fritti -Bottarga Hollondaise, Pork Belly - Carbonara - Garlic, Saltimbocca from Veal - Parma Ham - Sage
Sweets:
Sfogliatella Napoletana, Tiramisu, Torta Caprese, Fried Ricotta - Chocolate - Pine Nuts, Frozen Macchiato - Vanilla - Milk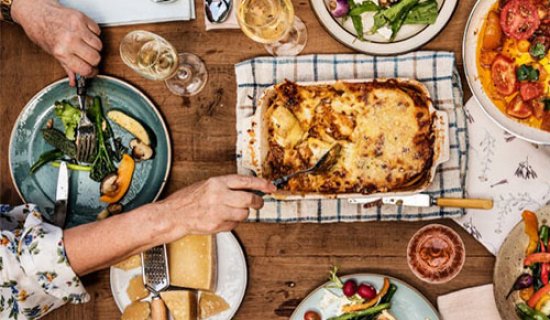 Private Chef Casual Dinner
---
Enjoy the expierence of a Casual Dinnery handled by top Chef in Hong Kong....Our Chef with experience in Michelin Star Restaurants will tailor made your desire.
This is an idea of menù from our chef, of course it can be customised according to your need!!
Casual Dinner Menu'
Appetizers:
Mixed Cuts and pickles - Focaccia
Burrata - Tomato - Olives - Olive oil
Pasta:
Paccheri Amatriciana - Guanciale - Pecorino
Main Course:
Toothfish - Olive Sauce - Seasonal Vegetables
OR
Black Angus Beef - Fregola - Grilled Zucchini
Dessert:
Tiramisu'
Price of 900HKD per person (Minimum 4 person). Cost of Chef not included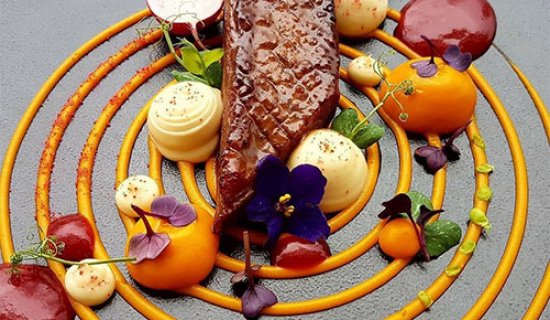 Private Chef Gourmet Dinner
---
Can't go to star restaurant? The stars comes to you. Surprise your guest with an exclusive home dinner provided by a Michelin star chef from hot Hong Kong restaurant scene.
This is an idea of menù from our chef, of course it can be customised according to your need!!
Gourmet Dinner Menu'
Appetizers:
Blue Lobster with Melon and Kale in Citrus Mayo
Veal in Cold Tuna Sauce and Croutons
Pasta:
Malloreddus in Pork Ragout and Tuscan Pecorino
Main Course:
Grilled Turbot with Romanesco Broccoli and Shellfish Sauce
OR
Mayura Beef with Risotto Cake and Egg Yolk Sauce
Dessert:
Liquid Chocolate Tart with caramelized Pear
Piedmont Hazelnut ice-cream
Price of 1.400HKD per person (Minimum 4 person). Cost of Chef not included