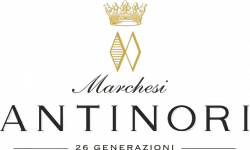 Marchesi Antinori Wines
The Antinori family has been committed to the art of winemaking for over six centuries since 1385 when Giovanni di Piero Antinori became a member, of the "Arte Fiorentina dei Vinattieri", the Florentine Winemakers' Guild. All throughout its history, twenty-six generations long, the Antinori family has managed the business directly making innovative and sometimes bold decisions while upholding the utmost respect for traditions and the environment.
迎新優惠 - 你的第一次購物而全單滿港幣800元或以上, 就會得到50元的迎新折扣
你訂閱了嗎?
萬勿錯過Buonissimo的最新消息!
根據香港法律,不得在業務過程中,向未成年人售賣或供應令人醺醉的酒類。
Under the law of Hong Kong, intoxicating liquor must not be sold or supplied to a minor in the course of business.