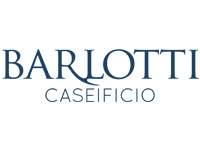 Caseificio Barlotti
Between towering Ancient Greek temples and the pristine Mediterranean Sea lies the vast Piana del Sele Paestum. Known for millennia as the "plain of the gods," this region of Campania in southern Italy is also home to the water buffalo that produce some of the world's most heavenly mozzarella.
The Cliente coast, where Paestum is located, is wilder than its Amalfi cousin, with 100 kilometers of protected coastline and some of Italy's most pristine beaches. I went to Paestum to visit the ancient temples there, which are some of the most well-preserved outside of Greece. Lucky for me the SS18, the region's main road, is also known as the "Mozzarella Highway." Between temples, I took the opportunity to visit Barlotti Caseificio, one of the region's oldest mozzarella producers.
The Barlotti farm has over a century of mozzarella-making experience. They also produce a variety of other buffalo milk products, including butter and ricotta. So what is so special about Barlotti cheese? Besides its farm-fresh flavor and delicate creamy texture, Barlotti mozzarella is PDO (Protected Designation of Origin) certified, which means it meets a series of strict requirements regarding the type of milk used and the cheese-making process itself. True mozzarella di bufala Campana must be made with the milk of water buffalo from Campana and nowhere else.