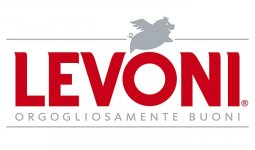 Levoni Spa
Our story is one that runs the length and breadth of the Italy of great artisans and professionals, of towns and cities that still exist on an entirely human scale, where work is commitment and respect. From the beautiful, culture and flavour rich city of Mantua, which we call home, to the many cities and regions of Italy where we have shared our passion and discovered precious know-how that we treasure with devotion.

Among the hills and mountain pastures of the peninsula, we have brought together the finest experts, ingredients, recipes and cultures as one big family. We have met with those who conserve and breathe new life into our gastronomic heritage, sharing with them our determination to be faithful custodians of flavours and aromas. It is thus thanks to the talent and knowledge of many Italian families that, for over four generations, we have brought value to this fascinating journey of excellence. They have grown with us, and we have grown with them.
Get a 50HK$ discount on your first $800 purchase!
Are you in the Loop?
Don't miss the latest deals at Buonissimo
Hong Kong
Kowloon
New Territories
Discovery Bay (Wed & Fri)
Follow Us
Room 603, 6th floor
Shun Kwong Commercial Building
8 Des Voeux Road West
Sheung Wan, Hong Kong.
根據香港法律,不得在業務過程中,向未成年人售賣或供應令人醺醉的酒類。
Under the law of Hong Kong, intoxicating liquor must not be sold or supplied to a minor in the course of business.