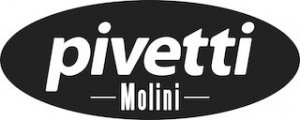 Pivetti Molini
Over one hundred years ago, Valente Pivetti decided to build a steam-powered flour mill between Bologna and Ferrara, just a few miles from Cento: today as then, the mill is the soul of the Group, the symbol of our solidity and commitment to treasuring and re-interpreting a constantly changing and evolving tradition. The constant research for top quality and the introduction of increasingly new technologies have over the years allowed Molini Pivetti to become an absolute reference for the most demanding professionals in the milling sector.
Get a 50HK$ discount on your first $700 purchase!
Are you in the Loop?
Don't miss the latest deals at Buonissimo
Hong Kong
Kowloon
New Territories
Discovery Bay (Wed & Fri)
Follow Us
Room 603, 6th floor
Shun Kwong Commercial Building
8 Des Voeux Road West
Sheung Wan, Hong Kong.
根據香港法律,不得在業務過程中,向未成年人售賣或供應令人醺醉的酒類。
Under the law of Hong Kong, intoxicating liquor must not be sold or supplied to a minor in the course of business.