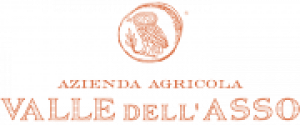 Valle dell''Asso Azienda Agricola
The agricultural company Valle dell'Asso represents the continuity of a wine tradition begun too much time ago.
The vines, raised to counter espalier with a density of 5000 stubs for hectare, with an age from 1 to 35 years, are located in the towns of Galatina, Cutrofiano, Sogliano Cavour and Salice Salentino. They extend for seventy hectares, with an exposure from north to south that favours the radiation of the sun on the leaves. The vines present in the vineyards are those traditional ones like the Negramaro, Primitivo, black Malvasia of Lecce, Aleatico, Montepulciano of Abruzzi and Aglianico as red berry.