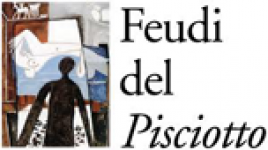 Feudi del Pisciotto
Feudi del Pisciotto has the new vineyards (33 hectares planted since 2002) situated at about 250 meters of altitude and 6 km from the sea as the crow flies. It benefits therefore of two climatic moderators: altitude where arrive the sea breezes, and the sea itself, a great compensator of the temperature. The vineyards of Feudi del Pisciotto have 50% of the red wine king of the island, the Nero d'Avola, and 50% of international red wines like Cabernet, Merlot, etc and two white wines Semeiloon and Gewuz Traminer, for an unusual Passito.
Get a 50HK$ discount on your first $700 purchase!
Are you in the Loop?
Don't miss the latest deals at Buonissimo
Hong Kong
Kowloon
New Territories
Discovery Bay (Wed & Fri)
Follow Us
Room 603, 6th floor
Shun Kwong Commercial Building
8 Des Voeux Road West
Sheung Wan, Hong Kong.
根據香港法律,不得在業務過程中,向未成年人售賣或供應令人醺醉的酒類。
Under the law of Hong Kong, intoxicating liquor must not be sold or supplied to a minor in the course of business.