Terms of Use/Privacy
Orders & Shipping Policies
Buonissimo Limited ships products within Hong Kong, using Yamato transport courier. The followings are the delivery schedule for each of the orders we receive :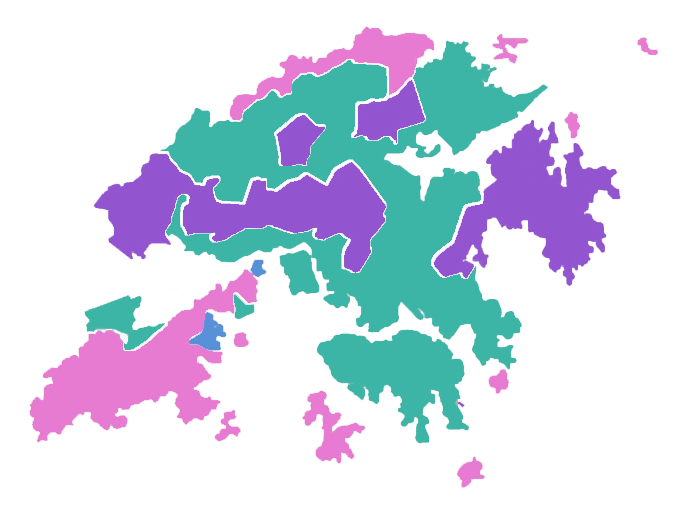 Cut off time for each of the above Order Day is 5 p.m. Orders received after 5pm will be considered as being received on next Order Day.

Orders may be placed with us on our website Buonissimo.hk or, by email to [email protected] or calling (852) 8175 8164.

We don't have a minimum order value. For orders value below 800HK$ a handling charge of HK$100 per delivery will be imposed.

Deliveries to the Airport and same day deliveries will incur and additional shipping charge.

Air-flown items, such as fresh cheese and vegetables/fruits, arrive at Hong Kong from Italy every Monday and Thursday, and require advance ordering. Orders placed and confirmed by Friday (before 12noon) will be delivered on following Tuesday; orders placed and confirmed by Monday (before 12noon) will be delivered on following Friday. Please call us if you are uncertain which items you are interested require this advance ordering.

No delivery services will be provided for public holidays, or days with typhoon signal no. 8 or above or black rainstorm warning signal being hoisted by Hong Kong Observatory.
Customer Payment Policies
Once order be confirmed by our company, the deal is considered finalized and will not be possible to cancel it. For cash payments, customers should prepare the cash in exact value. For cheque payments, customers should make the crossed cheque made payable to BUONISSIMO LIMITED. Post-dated cheques would not be accepted. All cheques should be in Hong Kong Dollar and be issued by banks branched in Hong Kong. All the invoices must be paid within 7 working days form the date they have been issued.
Return Policies
ALL RETURNS require prior authorization within 24-hours against delivery, before arrangement of collection and credits. Customers should email us at [email protected] or call us at (852) 8175 8164 during office hours before returning any items.
We do reserve the right to refuse returns at our discretion, depends on situations.
Personal Information Protection Policy
We recognize that it is our serious responsibility to appropriately protect personally identifiable information (hereinafter referred to as "Personal Information") and handle Personal Information based on the following policies.
We shall comply with the law for protection of Personal Information and other related laws and regulations.

We shall prepare our internal rules and manuals for handling Personal Information, and shall make these rules and manuals known to our executives and employees. In accordance with subsequent changes in laws and regulations and social environment, these rules and manuals shall be reviewed as required.

To prevent leakage, loss and damage to Personal Information, we shall take rational safety control measures.

When acquiring Personal Information, we shall specify the purposes of use, and notify the individual concerned in this regard (including explicit notification) or publish these purposes. Acquired Personal Information shall be handled within the scope of the purposes of use.

When disclosing Personal Information to our subcontractors, to the extent necessary for subcontracting, we shall strive to supervise such subcontractors by taking appropriate measures, such as concluding contracts with these subcontractors for handling Personal Information.

When we are requested to disclose, correct or delete an individual's Personal Information in our possession, our staff in charge will receive and respond to such requests in good faith.
Purpose of Use
Buonissimo Limited may use the necessary personal information obtained when an individual purchases merchandise on our website, registers for it, enters a campaign, submits inquiries and comments via electronic mail or otherwise provides his/her personal information to Stable Trading Limited for the following purposes.
Providing information about merchandise sales, merchandise delivery and associated services via direct mail, electronic mail or other form of communications in response to an order

Sending direct mail, electronic mail and other communications containing merchandise information, website information and other information, as well as sending various communications to registered members of Buonissimo.hk

User support related to merchandise and website in general (responding to inquiries etc.)

Preparing statistical reports supporting Buonissimo Limited's marketing activities

Contacting various questionnaire respondents

Other work related to or associated with the above
Provision for a third party
We do not disclose or provide personal information to any party, excluding any of the following cases :
When we have obtained your consent,

When we entrust the handling of Personal Information to our subcontractors to the extent necessary for achieving the purposes of use, additionally, when a claim for personal information is made by one of our entrusted business partners.

When we disclose or provide Personal Information in a personally unidentifiable state, such as statistical data,

When required by law,

When we need to cooperate with national institutions, local authorities or persons who are entrusted by them, to perform official work required by law, and such official work may be interfered with by obtaining your consent.
Disclosure
If you make the following requests for Personal Information of yours that we possess and manage (hereinafter referred to as "Request for Disclosure etc."), we will respond to such requests to a reasonable extent, after confirming your identity. You can confirm part of your Personal Information on this website.
Disclosure
Correction, addition and deletion
Stop-use and erasure
Please take note that stop-use or erasure of your Personal Information may prevent us from providing services that satisfy your requirements. In addition, minimal Personal Information needed for our operations cannot be deleted
Link to Other Websites
We are not responsible for the handling of Personal Information on third party websites linked to this website. When visiting the websites of third parties, please confirm their Personal Information protection policies, and disclose or provide your Personal Information at your discretion
Use of Cookies
Cookies are data files transferred from websites to your computer, enabling the websites to identify your computer when you access them again. On some pages of this website, we use the cookie system to save your time for data input and to collect history information regarding web pages you have visited. However, the cookie system will be never used for the purpose of acquiring your Personal Information. You can refuse to receive cookies by resetting your browser. In such case, however, you may not receive all services provided by this website.
SSL
On pages where you input your Personal Information, this website employs an encryption technology, SSL (Secure Socket Layer). To prevent your Personal Information from being accessed by third parties, we engage sophisticated security measures.
Revision of Personal Information Protection Policy
We shall entirely or partly revise Personal Information protection policies. We will clearly disclose it, if any important revision was made, on Buonissimo.hk website.

(Remark : If there are any discrepancies between the languages of Chinese & English in the website contents, English version may prevail.)