Product List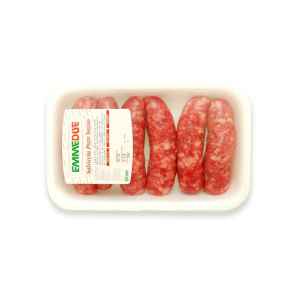 Fresh pork Sausage
Pure pork mixture with a medium fine grind, seasoned with wild fennel. sweet and low-fat product.
more...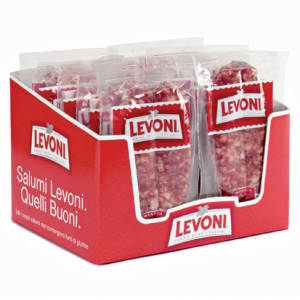 Mantovana Fresh Sausage
The name Levoni conjures up a tradition where mouthwatering aromas uniquely combine with distinctive flavours to create truly exceptional Salumi. Levoni Salumi, prime quality deli meats, are indeed "Quelli Buoni", that is, "The Good Ones". Because right from the creation of their very first salami, the Levoni family has refused to compromise on quality.
Fresh sausage from Mantua is made with the best pork parts: lean shoulder meat, tender fat trimmed from belly and ham. Meat is coarsely minced, salted and dressed with garlic and pepper, then filled in casings and tied to form strings. It is delicately flavoured following the Mantuan tradition. On touching it, it is tender, its taste is appetizing and hearty with a garlic scent. It is also available in a convenient 2 piece vacuum pack. It does not contain gluten or lactose.
more...