Product List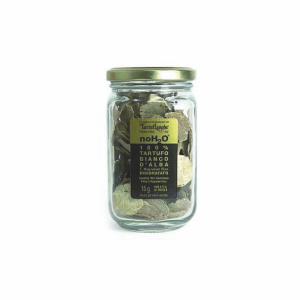 Dehydrated Alba White truffle
This outstandig product is the result of several years of research. Thanks to an innovative technique the truffle can be preserved for months at room temperature and the taste can be kept unchanged, with a surprising long lasting flavour. The smell and the taste of the truffle "noH2O dehydrated truffle" are released when the product is served on warm dishes , giving off those characteristic flavour which make the truffle so unique.
100% dehydrated white truffle from Alba(Tuber magnatum Pico)
more...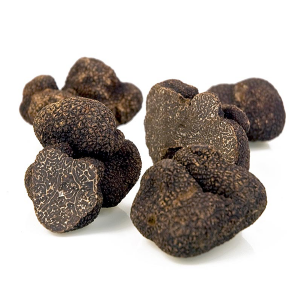 Australian Black Winter Truffle
The Australian Winter truffle is roughly rounded, its shape's definition molded by stones in the soil where it has grown. Its surface coloring ranges from dark brown to black. The truffle's skin is textured with polygonal, slightly raised spines. The flesh is jet black at maturity with white veins creating intricate patterns throughout. What truly defines the Perigord truffle is its intoxicating aroma and flavor. The aroma is robust, perfumed with essences of nuts, earth and garlic. The flavor is equally rich, a bouquet of savory and sweet with notes of hazelnuts, mint and forest mushrooms.
more...